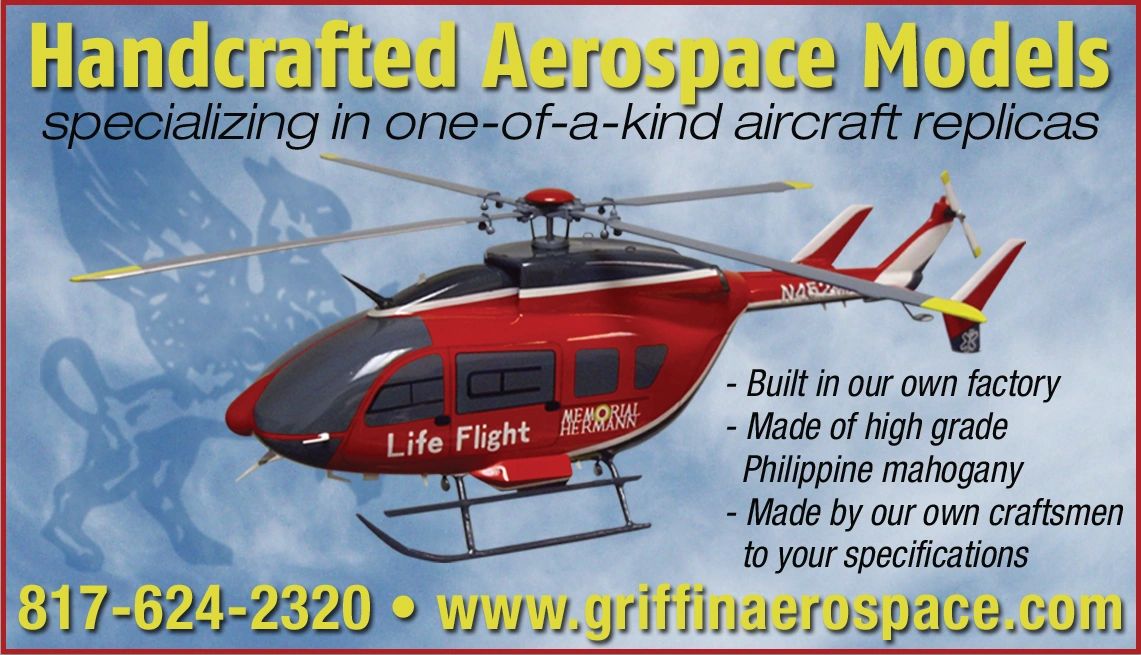 About Our Shop
At Griffin Aerospace we have the capability of manufacturing models of all types from the first aircraft flown to the present.  We offer unique selection of gifts and personalized souvenirs.
Our goal is to stand behind every item we sell.  Over the years, Griffin strives to provide quality product detailed as realistically as possible.  Now servicing over 30 years of experience, we are proud to deliver custom aircraft models worldwide.
We hope you enjoy visiting our store and are pleased with every purchase you make.  Thank you!